This is a story from Howard Carney.
Thanks mate, you've got the ball rolling:
I bid and won a job from Manchester to Redcar. The shipper asked if I have a steel bulkhead, to which I replied I have a part steel, part caged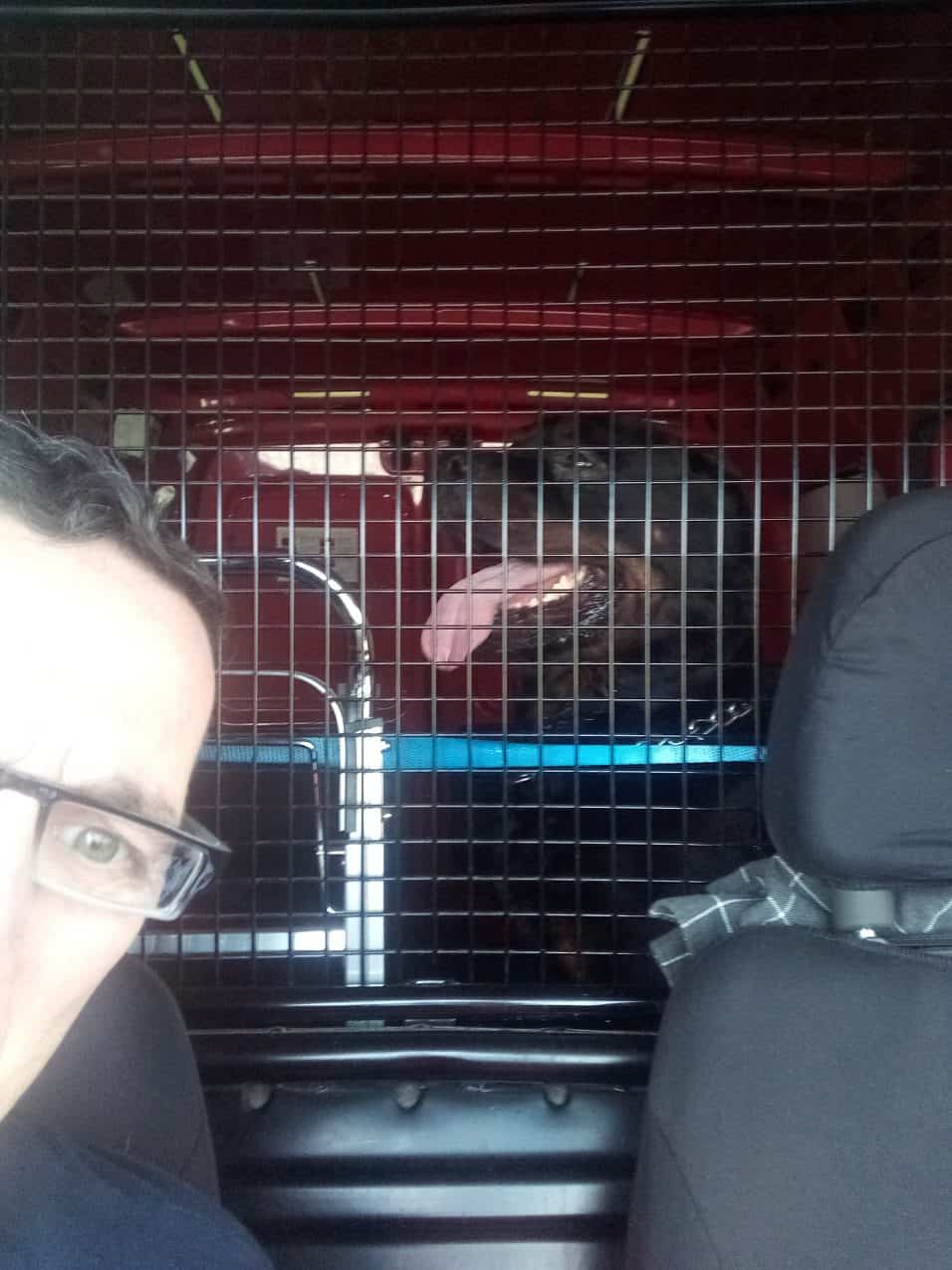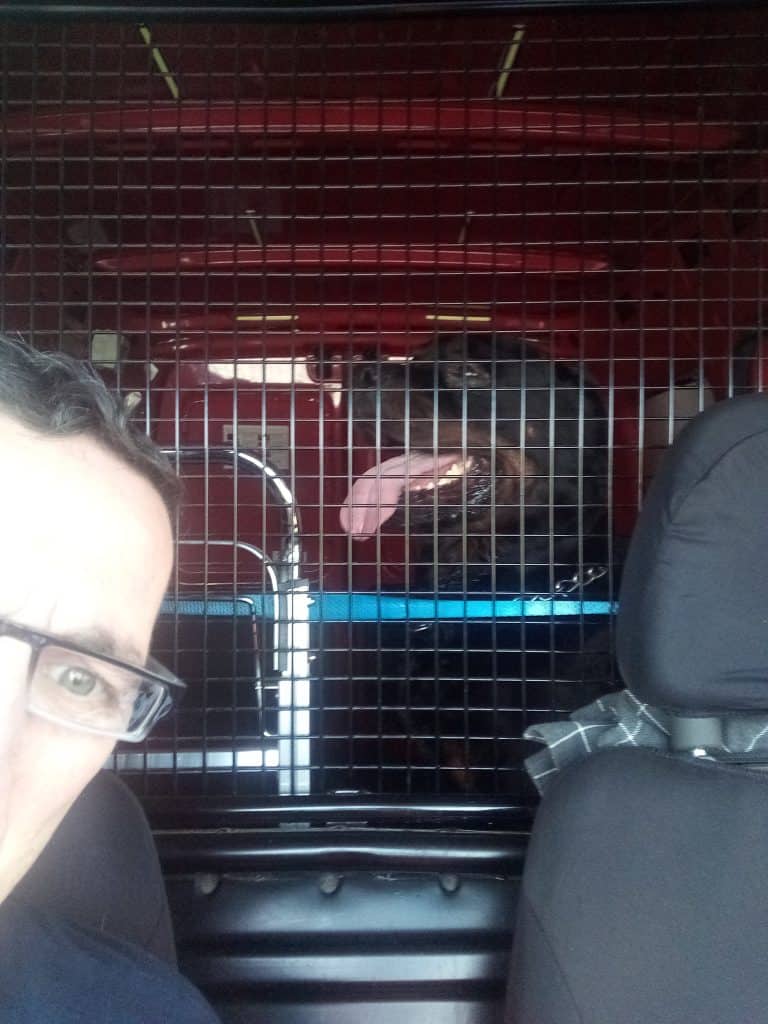 bulkhead. He told me the job was to transport a dog so the cage would be OK, I agreed as I have a dog and like animals.
At the collection, I was introduced to Tyson the Rottweiler attack dog! This thing was like a bear, I asked if it was friendly and was told that he's well trained and will be good unless he gets the command.
Attached is a photo of Tyson in my van; to be fair he was well behaved, but for the whole 3-hour journey he sat with his enormous head behind me panting, which was a little intimidating, to say the least.
I dropped him off at a dog handling unit who explained that he works as an attack dog for a private security company. I was offered a brew (which I politely declined) and thanked for safely delivering him as he can get temperamental on long journeys with strangers.
The POD was signed and I got out of there as quickly as I could.
This was, without doubt, the strangest load I have carried so far in my 3 months as a CX owner-driver.
Thought I'd share this with you for the best and worst loads.
As you say 'Take Care and Take Money'